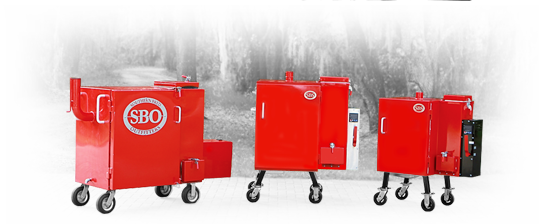 Tired Of That Pellet Grill Taste?
Or tired of staying up all night feeding the fire. Then Southern Bred
Smokers fully automated real wood fire and real smoke flavor smokers are for you! If you have been looking for a real fire smoker with the ease of the pellet grill you have found the perfect smoker. Southern Bred Smokers use wood or charcoal matched up with the perfect built in forced air draft system in one complete package.
Set It And Forget It
Why buy your dream smoker then have to buy the control unit from
somebody else? When Southern Bred Smokers have everything you need all complete. Not only is this a convenience but a true "Set It and Forget It" smoker. Our proprietary forced air draft system matched up with our smokers make cooking simple and easy for both professional and at home pit masters.
We Have 3 Sizes
With 3 sizes to choose from we are confident you will find the smoker you are looking for. For those large cooks Southern Bred Smokers can design and manufacture a large scale smoker for any size cook!